The Ag Lenders Society is dedicated to being the premier provider of education and information to agricultural business professionals. Part of this dedication includes giving back to the community. Ag Lenders believes it's important to foster the next generation of agricultural lending professionals through funding scholarships. With the assistance from the California Farm Bureau, Ag Lenders Society annually awards two college scholarships to students wishing to purse a degree or career in agriculture with a special emphasis towards agricultural lending. Not only do these scholarships assist students studying agriculture and prepare them for future agricultural challenges, but they also benefit ALSC members who will be seeking future employees.

Scholarships are awarded based on students' academic achievement, leadership skills, career goals and extracurricular activities.

Click here for information on how to apply. Applications are due February 1st.
A special thank you to the California Farm Bureau Federation for helping ALSC find outstanding recipients.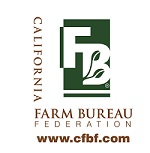 Congratulations to the recipients:
2019 Recipients: Grace Verdegaal and Chloe Fowler
2018 Recipients: Bailey Brownfield and David Edwards
2017 Recipients:
2016 Recipient: Jenna Nichol
2015 Recipients: Enrique Pinon and Jorge Zarate